REMOTE START GUIDE
FEATURES, PRICING AND OPERATION

WHY CHOOSE CONTINENTAL
• Featuring ASE Certified technicians and installers who, through continual training and intense brand focus, know your vehicle operation and electrical systems the best.
• In addition to product knowledge, our installers achieve high levels of fit-and-finish. Often exceeding the manufacturer for quality and reliability.
• Continental Subaru believes you should never worry about your remote start system. We're so confident that we warranty our installs for 2 Years/24K Miles and will replace or repair any defect in workmanship.*
*Warranty coverage is for defective parts and workmanship related to install. Does not cover wear and tear, user error or damage caused by negligence or by vehicle accident. Manufacturer warranty covers product defects.
$599 REMOTE START SYSTEMS
Advanced features, more range and active status displays.
  
 

EDGE 2X

ARCTIC START RF-AR2WT10-SS

1-Mile Range
2-Way Signal Audio/Visual Confirm
Four Button Operation
Inverted LCD Display Is More Readable

SYSTEM FEATURES

Remote Start, Lock/Unlock Valet Mode, Turbo Timer, 6 Variable Start Modes, Starter-Interrupt, Auto Relock, 2-Way Alarm Alerts

$599

ADD-ON OPTIONS

Drone Mobile ($399)
---
Prices Include Installation.
Some Vehicles Require Additional Adapter Modules At Additional Cost. Continental will not install an autostart system in a manual transmission vehicle. Trunk pop available by request. Prices, features and availability are correct at time of printing and subject to change at any time.
ASK ABOUT ADD-ON MODULES TO CONTROL MORE FEATURES
$799 DRONE MOBILE SYSTEMS
  

DRONE MOBILE

Cellular and GPS Connection For Your Car.

Using a DroneMobile app, authorized users can check vehicle status, remote start, activate optional auxillary functions such at seat warmers or defrost.

Easily manage multiple vehicles.

Receive detailed alerts with instant notification of status events.

With A Premium Subscription, users can access maps, geo-fencing, enforce speed limits, destination. Perfect for families with young drivers.

---

Download The Compustar DroneMobile Application From:

  
Basic Plan Features
Smartphone Control
Remote Start
Keyless Entry
Security/Alarm Alerts
Panic/Car Find
Auxiliary 1 & 2
Unlimited Range
Family Sharing
Monthly: $5.99 | 1 year: $59.88 (prepaid) | 3 Year: $143.64 (prepaid)
---
Premium Plan Features
All Basic Plan Features
GPS Tracking
Directions to Car
Speed Monitoring
Zone/Geofence Alerts
Curfew Monitoring
Monthly: $11.99 | 1 Year: $119.88 (prepaid) | 3 Year: $287.64 (prepaid)
UPGRADE YOUR EXISTING REMOTE START FOR AS LITTLE AS $399
Price includes installation and complimentary trial subscription. Subscription is required for operation. Continental Subaru is an independent installer and warranties the installation to be free from defects. Mobile network operation is managed by a separate agreement between cellular carriers and their respective parties. Information is correct at the time of printing. Continental and Compustar reserve right to change pricing at any time.
COMPUSTART REMOTE OPERATION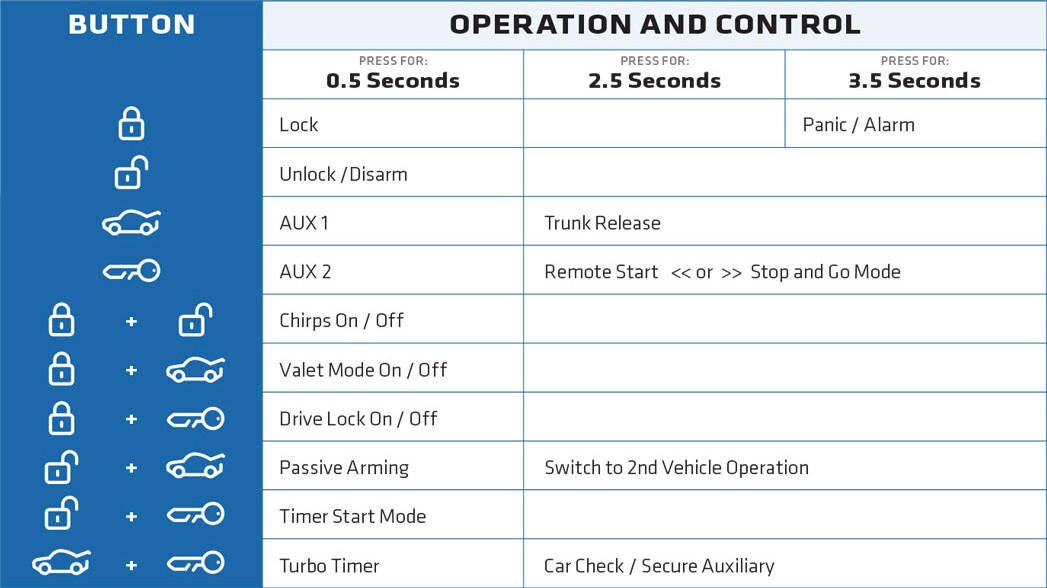 REMOTE START INSTALLATION
A general overview of the process for installing a remote start system.
Use our catalog to identify the type of remote start system you'd like to purchase. Or custom build with options that match your wish list.

Schedule your appointment with a service advisor in person, by phone or through our website.

Drop the vehicle off with your service advisor as early as possible. Let us know if you need our complimentary shuttle. We advise customers to plan for all-day installation.

Users having a Compustar Drone Mobile system installed should download the smartphone application at this time.

When the installation has completed and functionality has been tested, we will notify the vehicle owner it is ready. If installation needs more time, we will notify owner by 3pm.

At delivery, an advisor will demonstrate the remote start usage and special features. Drone systems will be registered to smartphone.

Your advisor will invite you to fill out a survey. We love to hear great news but if there is a problem we want to solve it promptly.